Team spirit, respect & fun
Our team at Gasthaus zu Schloss Hellbrunn
When the wedding the night before goes into the morning hours, and the early morning service the next day is scheduled for our breakfast guests – this is when a true team spirit shows itself.
Michael Olah, our manager, leads the team of the restaurant Hellbrunn Palace with a lot of warmth and understanding. Not only our guests should feel comfortable with us, but the well-being of our team is also very important to us! So we are grateful that all our employees have been with us for more than 5 years, some even more than 10 years!
Feel the unique flair of Hellbrunn.
Michael Olah & the Hellbrunn team are looking forward to your visit!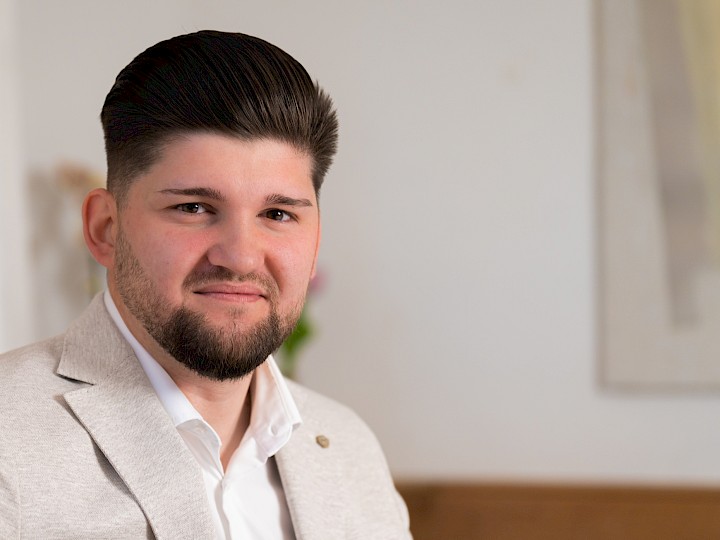 Michael Olah, your host
Despite his young years, Michael is already a Gassner institution. In 2012, after completing his stone-mason apprenticeship, Michael started a side job at Stieglkeller and quickly discovered his love for the restaurant trade. With a great deal of dedication and ambition, he went on to train as a restaurant professional, led the service team as restaurant manager shortly afterwards, and became papa to a delightful daughter. Since 2018 Michael has been our manager at Hellbrunn and is also responsible for all external catering events for Gassner - a career path not only he can be proud, but we are too!