Hellbrunn Palace
The place where prince-bishops used to celebrate
The palace complex extends along the gates to Salzburg in all its splendour and diversity. Nestled between the extensive park and the unique trick fountains, the pleasure palace Hellbrunn has been inspiring its visitors for over 400 years. Our Gasthaus zu Schloss Hellbrunn lies in the midst of this fantastic setting.
The Hellbrunn Palace and its trick fountains are among the most popular sights in Salzburg. The historic park with ponds and biotopes, the extensive meadows and the adventure playground, invite you to take a beautiful break in the outdoors.
In winter, the Hellbrunner Adventzauber provides for a fairy-tale Christmas atmosphere that enchants both young and old. From mid-November, the area around Hellbrunn Palace will be transformed into a Christmas winter wonderland. The unique Advent market and the lovingly-staged Advent program is something you can get truly excited about! This wonderful atmosphere is also enjoyed at our restaurant.
A love of life since 1615 - Expect the unexpected!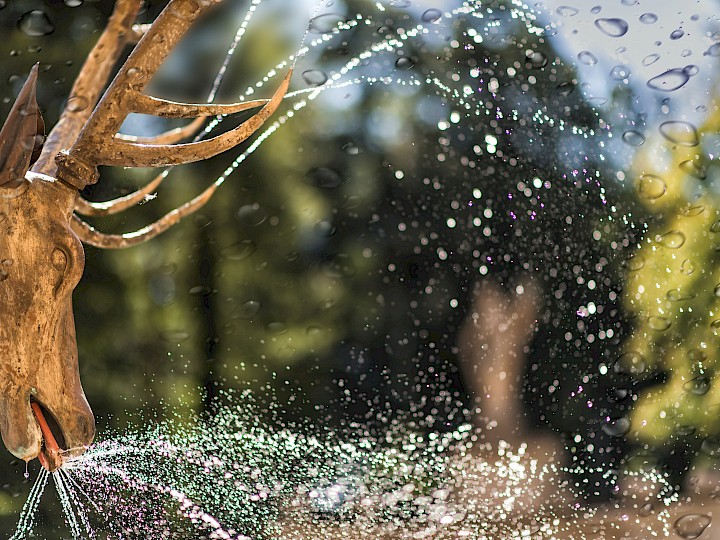 Hellbrunn Palace & Trick fountains
Prince-bishop Markus Sittikus had built Hellbrunn more than 400 years ago as a place of entertainment and pleasure. To this day, the focus of fun is at the trick fountains. But be careful: One or the other sneaky spray fountain might surprise you.
www.hellbrunn.at