Our restaurant - your event location
A special ambience for special occasions
For more than 400 years, Hellbrunn palace has been all about enjoying life. And even today, the Hellbrunn pleasure palace - with its extensive grounds - is an event location that is truly one of a kind!
Whether family celebrations in a small setting such as birthdays and baptisms, or large events such as company celebrations, roadshows and old-timer get togethers: we are ideally equipped for events of all kinds here at Gasthaus zu Schloss Hellbrunn. Flexible room planning with all rooms on the ground floor, exclusive venue, and rent-free – this bundle is what distinguishes our restaurant in Salzburg.
Michael Olah and the Hellbrunn team
are looking forward to welcoming you and your guests!
CHRISTMAS PARTY

BANQUET FOLDER

Info & Details

regarding your event at Hellbrunn can be found in our banquet folder. (For English speaking people: please contact us via phone or Email to get all informations needed)

TRICK FOUNTAINS

HELLBRUNN PALACE

"SCHLOSSWIRT ZU ANIF"
The finest cuisine, a unique ambience and unimaginable possibilities - that distinguishes us as an event location.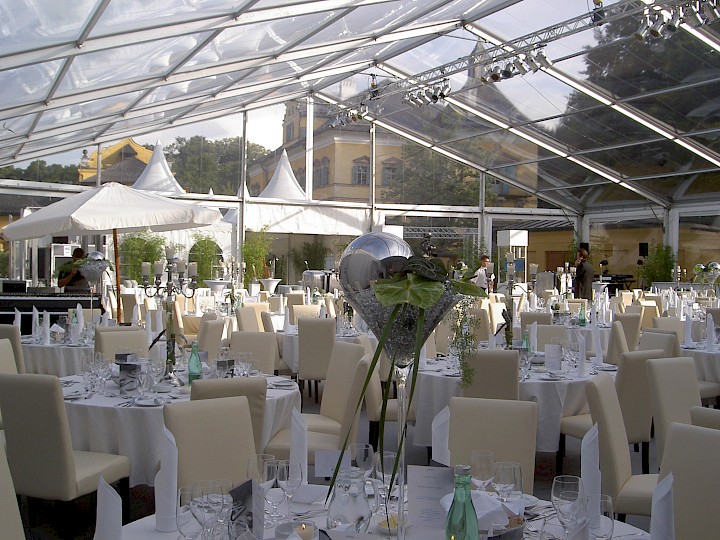 The premises
As an event location, our restaurant inspires with its flexibility, charm and diverse possibilities for celebrations of all kinds. In total, we can accommodate up to 350 people.