The wedding ceremony at Hellbrunn
Dream wedding in the open air
Hellbrunn Palace, with its trick fountains and extensive park, is a place that seems to take you back to a different era. A romantic fairy tale, dreamy and timelessly beautiful at once. Where, if not here, should you celebrate the most beautiful day of your life?
Say yes under an open sky, framed by the historic palace park. For many a dream, but one that you can make come true at Hellbrunn. Whether civil ceremony in the palace park, a wedding in the Sound of Music Pavilion, or church ceremony in the small palace chapel - Hellbrunn offers numerous possibilities for your wedding in Salzburg.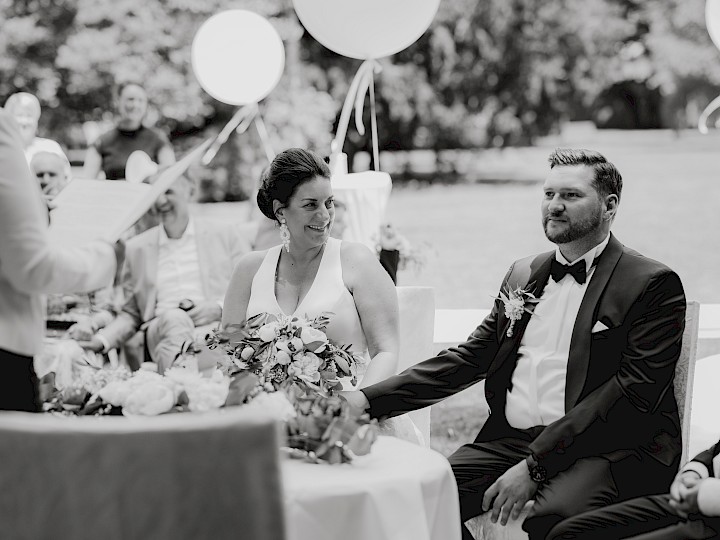 Registry wedding ceremony
Civil weddings are possible at the Hellbrunn Palace park. If the weather isn`t just right, the Orangery or the palace can be used as an alternative.